About Us
Historical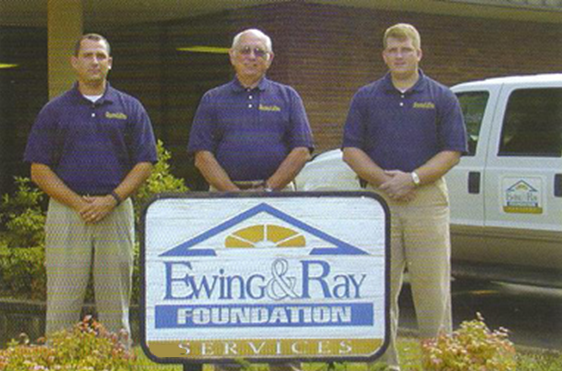 Ewing & Ray Foundation Services, Inc. has been recognized as the premier foundation repair company since 1968. We are a proven and experienced company with working knowledge of soils and the best method(s) to repair or construct your foundation. We are not a chain franchise moving through the area offering only one product. We are a second-generation company owned by Professional Engineers committed to solving your problems.
Ewing & Ray Foundation Services, Inc. is licensed by the State Board of Contractors of Mississippi, Alabama, Louisiana and Tennessee. With over half of the projects generated by referral, we are a highly respected company with extensive knowledge of site stabilization and the most effective method(s) to repair or construct new foundation for residential, commercial, and industrial projects.
Ewing & Ray Foundation Services, Inc. is owned and operated by professional engineers. Kip Ray, P.E. is the Operations Manager, Corey Ray, P.E. is the Engineering Manager, and John Ray, is remaining on staff as the Senior Project Manager.
Our staff of well-trained and committed individuals will go the extra mile to assist the customer with the best decisions in identifying the probable cause. We will recommend the best method(s) of repair or design an engineered foundation best suited for your home or commercial building.
Current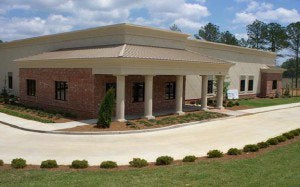 Ewing & Ray Foundation Services, Inc. is unique in that the company will go on-site, inspect the residence, gather elevation data and determine the cause of the failure. After the site visit we return to the office to compile the data and determine the best method of foundation repair for the residence. Then we submit a report with a correction plan and quotation to perform the work. Since we offer both professional engineering and construction expertise, you can deal with one company. Our company's philosophy has always been based on integrity and honesty.
Our Ridgeland, MS based company executes foundation repairs, special foundations, grout pumping, drainage systems, and site stabilization. Projects range from small residences to large multi-story buildings. Helping the customer determine the probable cause of the problem and the best solution is key to our company's success. Our Professional Engineers and employees are certified by Chance Helical Foundation Systems. Ewing & Ray Foundation Services, Inc. is licensed by the Mississippi, Alabama, Louisiana, and Tennessee State Board of Contractors and is a second-generation family owned business.
Recognizing that there are two types of foundation repairs, shallow and deep, we offer 6 foundation options to best meet your needs. Shallow systems are the most common in residential repairs. Examples of shallow repairs are concrete segmented piles, grout/mud pumping, and concrete pads, none of which should be considered a permanent fix. These are considered "shallow" because they are still leaving the load of the structure in the active soils. Our Building Code Approved deep systems include helical piers, concrete piles, and deep steel push piles installed to the stable/unweathered soils.
After lifting, we pressure grout pump all voids to support the foundation. Omitting grout pumping to cut costs will ultimately cause future foundation problems. Your home was originally designed to be supported by the soils and not point loaded on lift points, so leaving it sitting in the air may lead to future breaking of the slab or grade beams if additional loading occurs. It also prevents water intrusion and ponding under the home, which may affect the longivity of the repair or leads to future problems outside the area of the current repair.
The professionalism of our employees and our ability to offer multi-solution repairs within budget constraints have given our company consistent and steady growth. Referrals from satisfied and appreciative customers have been the backbone of our success and the standard for excellence from which we strive.
Thank you for your trust.