Meet the Team
Our site and building evaluations are professionally detailed to include scale drawings, floor elevations and drainage and site considerations. Elevations are taken throughout the building using a digital electronic level accurate to 1/8th of an inch. This ability makes the elevations extremely accurate and without fear of errors due to multi-setup. The information is then taken to our office where the elevations are plotted and a correction plan developed. If repair is needed, we select the best method to fix the problem, as well as to determine the root of the problem so it can be resolved. We do not believe four-foot levels and crack analysis alone can identify the problem. Our degreed engineers and technicians do not push to close a sale without taking time to analyze the data and identify the problem. We provide detailed estimates; one stop selling is not our goal. ESTIMATES ARE FREE. Stamped Engineered drawings will require a charge. With few exceptions, we do not require money up front to get started. Once the work is complete, we maintain a record of your building for future reference. The elevation records can be an excellent tool for future reference when you sell the building to verify that it is stable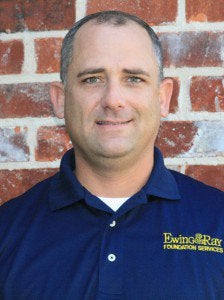 Kip Ray, P.E., CPIM
President of Operations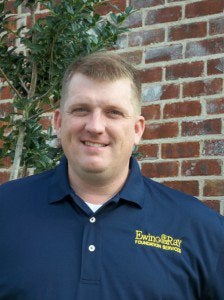 Corey Ray, P.E., S.E.
President of Engineering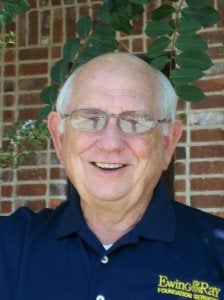 John Ray
Senior Project Manager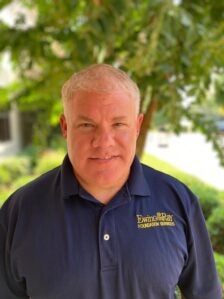 Chris Allen
Estimator
Trained Employees
Our Supervisors and most Leadmen are CERTIFIED INSTALLERS of AB Chance Helical Piers. Through the manufacturer's certification process, we are taught and annually tested on foundation repair methods. Our Crewmembers are fulltime employees, each receiving foundation repair training during our weekly training and safety meetings. We have fulltime Brick Masons and Concrete Finishers with over 20 years' experience, so the final repairs display the professionalism we require.
Continued Education
Our Managers and Engineers make a conscious effort to stay abreast on new foundation repair methods, new construction methods, and newly discovered soil information. We are active members of professional organizations such as Construction Specification Institute (CSI), National Society of Civil Engineers (NSCE), American Subcontractors Association (ASA), and the American Society of Civil Engineers (ASCE). We also read various technical publications and attend seminars on a frequent basis to keep current and to maintain our Professional Engineer's licenses.
Safety
We have Supervisors who have completed the 10-hour OSHA Safety Course and CPR first aid training. These courses along with our weekly safety meetings keep our crews in touch with construction safety standards. Safety is always top priority.
Insurance
We carry general liability insurance for the job and workers compensation insurance so our workers are covered while working on your site. Many of our competitors do not carry any insurance. We can provide you with proof of insurance upon request.
Warranty
Our warranty is a straightforward one-page warranty with no hidden information or wording. We do not market LIFETIME WARRANTIES that are NOT truly lifetime. These type warranties are MARKETING GIMMICKS. Our warranty on our deep foundation systems is free for 5 years with an additional extended transferable warranty available for a nominal charge. We identify the actual number of lift points and do not inflate the scope of work to cover callbacks or warranty work. We are not commissioned sales people but degreed engineers.
Ewing & Ray Foundation Services, Inc. is a second-generation company. It is locally owned and has been around since 1968, and we will be here tomorrow when you need us.